Upcoming Classes and Workshops
LEARN HOW TO MAKE PROFESSIONAL GRADE SILVER JEWELRY FROM LEVENT OZ
Would you not like to work with an instructor who really enjoys what he is doing and his biggest joy is to see the spark in the eyes of his students when they finish the piece of jewelry they worked on, look at it and say, "I made this, Wow!"
Friends and family will not want to believe you and say, "You made this? Come on…" You will just smile and add, "There is more coming.", will guide you through all the steps to creating professionally crafted jewelry.
The classes are 2 hours for four consecutive weeks, or until projects are completed. All materials and tools included. Class sizes are small, no more than 8 students at a time.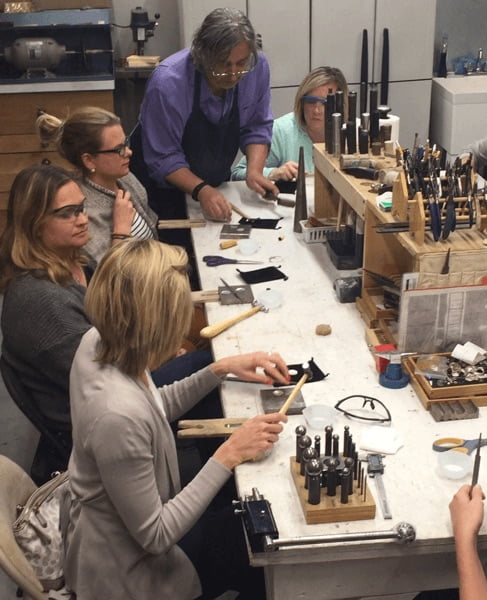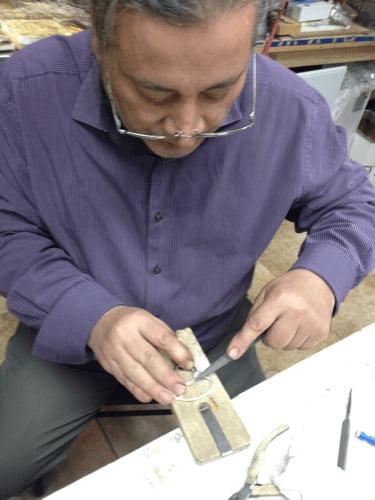 Silver of Oz offers the opportunity to learn Silversmithing in a one on one (or couples) setting. The courses can be completed over multiple sessions or in weekend intensives, which is particularly helpful for students traveling from outside Omaha.
If you are interested in scheduling private sessions, please contact Levent directly.
Description
Studio Hours may are purchased in blocks of ten (10) hours and includes use of all tools. This does not include any material.
There is an additional $15 charge for those using studio-supplied solder.
PRE-REQUISITE: Must have permission from Levent Oz. Please contact Levent to find out open studio hours and schedule time.
Class Descriptions
Beginning
The first class helps you master the use of the jeweler's saw, filing and polishing. The second project takes you further in silversmithing as you learn how to design a ring.This requires you to learn how to measure your ring shank, design a bezel for the stone, set the stone in the bezel, and how to properly solder the ring shank and setting of the stone together. This will teach you important techniques in soldering and further your sawing and filing skills.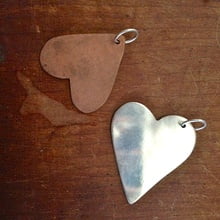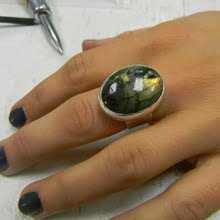 Intermediate
Students will refine basic silversmithing techniques (sawing, filing, sanding, soldering and stone setting), understand how metal reacts to heat control while soldering (fusion ring), create and object with moving parts (Russian wedding ring), and observe safety rules related to all shop activities. 
PREREQUISITE: Must complete beginner class or equivalent.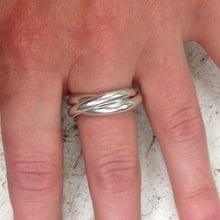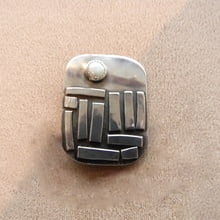 Advanced
Students will master independent use of basic and intermediate silversmithing techniques (sawing, filing, sanding, soldering, stone setting and buffing) and learn to construct hollow shapes (the box ring) and use hammered textures to enhance design (hammered earrings) while observing safety rules related to all shop activities. 
PREREQUISITE: Must complete beginner & intermediate classes or equivalent.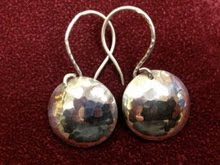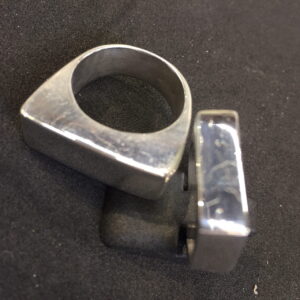 Studio Hours and Advanced Projects
Students wishing to further their skills may sign up with Silver of Oz for specific projects. Students purchase studio hours and Levent will offer kits and instruction for different projects. Most projects will take 4-8 hours to complete. Students may purchase different stones and additional materials from the instructor if desired. These new skills will build upon the techniques learned in the beginning, intermediate and advanced classes while observing safety procedures related to all shop activities.
PREREQUISITE: Must complete beginner, intermediate, and advanced classes or equivalent.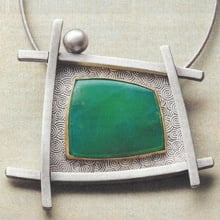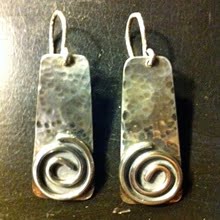 CLASS
WEEKDAY
SCHEDULE

DETAILS

REGISTRATION
LINK

Advanced Projects
 Monday Evenings
 Ongoing

Dedicated to specific projects and techniques. 

 

 Call for Details
Registration Refund Policy
If you wish to cancel your class registration, you must call or email info@silverofoz by the following deadlines:
– 8 days or more prior to class: full tuition refunded minus a $20 cancellation fee.
– 7 days prior to a class and up to 24 hours after the first class: 50% tuition refunded minus $20 cancellation fee.
– 24 hours after first class or later: sorry, no refund.
In the event a class is cancelled by Silver of Oz, registrants will have the option of receiving a class credit for a future session or a full refund. Class fees or credits may be transferred to a different participant, as long as the new participant meets the prerequisites.